Top Quality Dental Care in a safe, Comfortable Setting
Welcome To Orb Dental
Come into our local dental clinic if you and your family are seeking reliable, lasting oral healthcare. Our friendly team possesses advanced knowledge and practical skills to help you address any type of challenge you're facing with your smile. We provide preventative, restorative, and cosmetic treatments alongside emergency care, and all of these services can be tailored to suit your unique requirements. A healthy smile is a beautiful one, so please visit or call us today; we look forward to being your partner on your dental journey!
Orb Dental Puts
Our Patients First.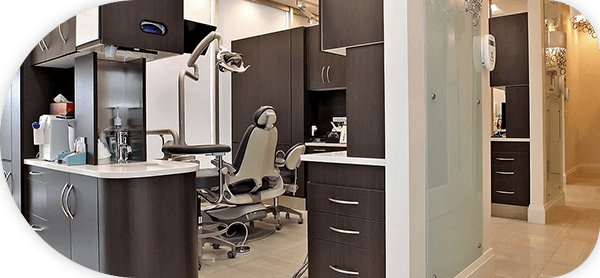 Evening &
Weekend Hours

Serving the GTA
for Over 20 Years

In-Office Payment
Plans Available

Full Services
Dental Clinic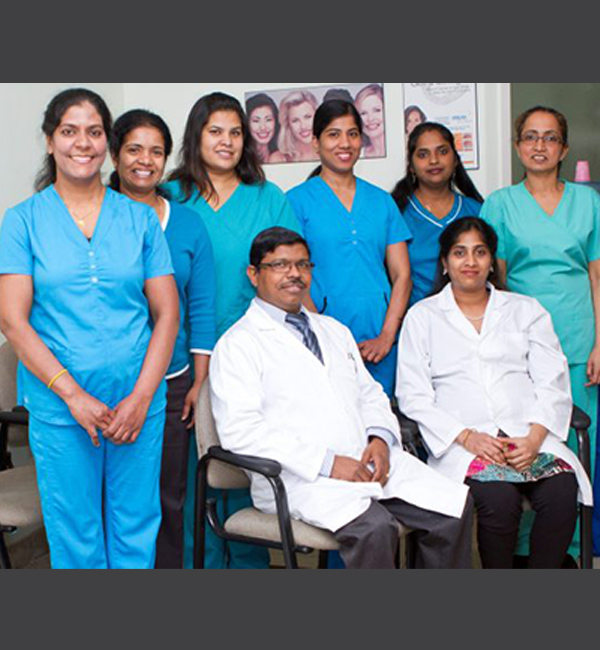 Dedicated to Optimizing
Your Oral Health
Welcome to Orb Dental
Your Dentist in Mississauga,
Scarborough, and Brampton.
Orb Dental is your full-service dental clinic with multiple locations and has been serving the Greater Toronto Area for over 20 years. Our experienced and skilled dental team puts patient care and comfort above all else and applies a personalized approach to each patients' dental needs. We take the time to get to know and educate our patients to ensure they are able to make informed decisions before receiving treatment in a relaxed and comfortable environment.
Whether you and your family are located in the Mississauga, Scarborough, or Brampton our dentists and team members have got you covered! We have a joint commitment towards providing quality dental care to each patient that enters our care. We provide early morning, evening and weekend appointments to patients for the ease and convenience of prioritizing their oral health. If you have any questions or would like to schedule an appointment, we encourage you to contact one of our three dental clinics and our friendly team will happily assist you!
Together, we'll get your smile looking beautiful and functioning optimally!
I've been receiving services at this location for as long as I can remember and I've mostly encountered friendly staff and had timely appointments. Viji has performed some of the dental work on my teeth and she is one of the best healthcare professionals I've come across. She's soft-spoken, compassionate, and a good communicator, and she understands body language, so I feel comfortable the entire time. I would highly recommend this dental clinic.
-Karthi C.
I had the pleasure of visiting Dr. Sabapathy Raveendran Dental clinic in Mississauga and I must say that I was thoroughly impressed with the exceptional services that were provided to me. Despite being a busy clinic, the entire staff was very accommodating, courteous, and polite which made the experience even more pleasant. In particular, I must commend Dr. Sabapathy and Lakshmi, the dental hygienist, who went above and beyond their duties to provide me with extraordinary services. They were both very professional, skilled, and took great care to ensure that I was completely at ease throughout the entire treatment.
-MuhammadAthar H.
I visited the clinic for a dental cleaning and booking my initial appointment was simple and a easy process. I walked in to book my appointment after checking reviews and Sharmina at reception was soft spoken,welcoming and helpful. Her bubbly charisma and the way she talks to other patients is admirable. Once I gave her my insurance policy, she was able to pull up my plan details. She explained the breakdown of my plan and what percentage each category will be covered. She answered all my questions and was very patient with me. Exceptional customer service makes the visit to any appointment enjoyable. I will definitely recommend this clinic to my friends and family.
-David EJ.
I visited Dr. Sabapathy for an emergency treatment for my braces. I received an outstanding service. He and his staff are very friendly and attentive. They have carefully choreographed process for handling the COVID situation. I felt perfectly safe. Thanks Doctor for taking my appointment request. I highly highly recommend this place to everyone based on my experience.
-Lokesh V.